Show Your Pride 🏳️‍🌈
June 10, 2022 10:00 AM until June 30, 2022 10:00 PM
Support The Center on Colfax with our Pride Pie or new Vizzy Mimosas
At The OG, love is love! To celebrate, we're bringing back our Birthday Party Pie (or Pride Pie, if it suits your style 🌈) for the month of June.
Our prideful pie is filled with vanilla custard, almond frangipane and LOTS of confetti sprinkles. Get yours for $8 per slice and $2 from each slice will be donated to The Center on Colfax.
We also now carry Vizzy Mimosa Hard Setlzers! Vizzy will also be donating a portion of proceeds from every Vizzy purchased during June to The Center on Colfax, so come grab a can for brunch (or anytime) for $8 and celebrate the important work The Center on Colfax does in empowering, enriching and advancing the LGBTQ community of Colorado.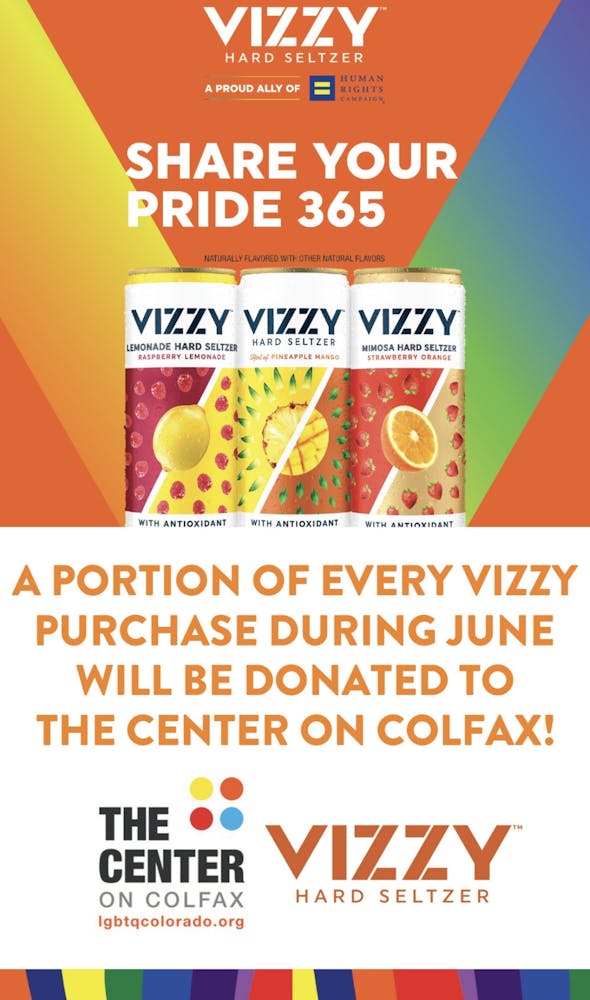 About The Center on Colfax
The Center on Colfax opened in 1976 has grown to become the largest LGBTQ community center in the Rocky Mountain region, giving voice to Colorado's lesbian, gay, bisexual, transgender, and queer (LGBTQ) community and playing a pivotal role in statewide initiatives to reduce harassment and discrimination. Today we are focused on fulfilling our mission by ensuring that every member of the LGBTQ community has access to the programs and resources they need to live happy, healthy, and productive lives.